Krav Maga NJ School And Boot Camp Fitness Training
Are You Ready To Be Fit To Fight?


The gym just doesn't cut it! Most people who workout at a gym or on a machine,
train with little excitement or passion. They seek results, but, many don't really enjoy the workouts and find it
difficult to stay committed. Self Defense NJ's Krav Maga Combat training system is the solution to a total lifestyle change
that develops your overall fitness and increases your personal safety. All-In-One! You get the most out of your time because
our exciting, action packed, workout gives you the added benefit of making you safe!

Hit, Kick, Punch And Learn To Defend Yourself!
Burn 1000 Calories / Hour
Before You Know It, You Are Extremely Fit
...And Deadly!!

Try 1 Free Week of our unique Boot Camp style training and
experience a comprehensive workout that relieves stress, builds confidence and makes You fit to fight!

1 Free Week - Click Now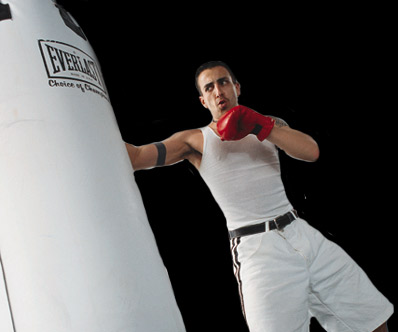 Krav Maga New Jersey Self Defense Fitness Training System